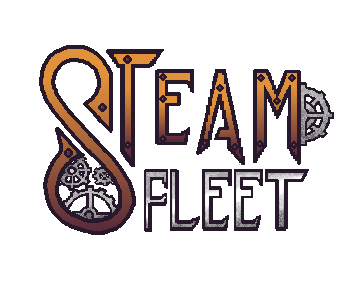 Steam Fleet
A downloadable game for Windows
4 rival air-pirates all meet on a commercial airship to loot its treasure, but only one will be the winner of this battle !
Steam Fleet is a top-down shooter playable from 2 to 4 players on the same screen (with Xbox controller). You will all be fighting for 5 minutes and the goal is to get as more points as you can. To achieve your goal you'll have to take treasure on the map and bring them back to your spawn without being killed by others !
Credits
Steam Fleet is a student project made at the video game school Pôle 3d in Roubaix, France, by :
Thanks to Olivier Carlot and Geoffrey Cantrel for their precious help.
Made with GameMakerStudio2
Install instructions
-> Unzip the folder
-> Lauch "1.1.exe"

Comments
Log in with itch.io to leave a comment.
Vraiment sympa a plusieurs !
Propre, simple, efficace, que du bonheur et du fun !
Hâte d'y rejouer, bien joué à l'équipe !